Genzoman with his real name Gonzalo Ordoñez Arias is a great illustrator born in Arica port, from Chile's North. He currently lives in the capital of Chile, Santiago.
The genre of art approached by Genzoman is that of "magna and anime". The characters illustrated by the artist are part of the following art categories: fantasy, horror, sci-fi, monsters, game development and political. In my opinion he is one of the most talented artists in this field. His working tools are very few but extremely valuable, namely: imagination and Wacom Intuos tablet. Heroes of Genzoman's work are not real . Are exaggerated, even deformed, but in a way pleasing to the eye. These are specific features found in the author's work. We compare Genzomanien's works, with some pictures taken from the bottom to up assembly, in a less inclined plan. This artist's characters look like "the giant in the country dwarfs", increasing even more "fantastic picture of Genzoman world". This technique applied by the artist conjures us to cartoon "Gulliver in Lilliput", who has delighted childhood. I think this cartoon, could be an inspiration for the new art technique encountered at Genzoman!
In the article below you can see the most popular illustrations of his works. To see more of this artist, visit its website on DeviantArt. I wish you pleasant viewing and do not forget if you like, to make a little comment.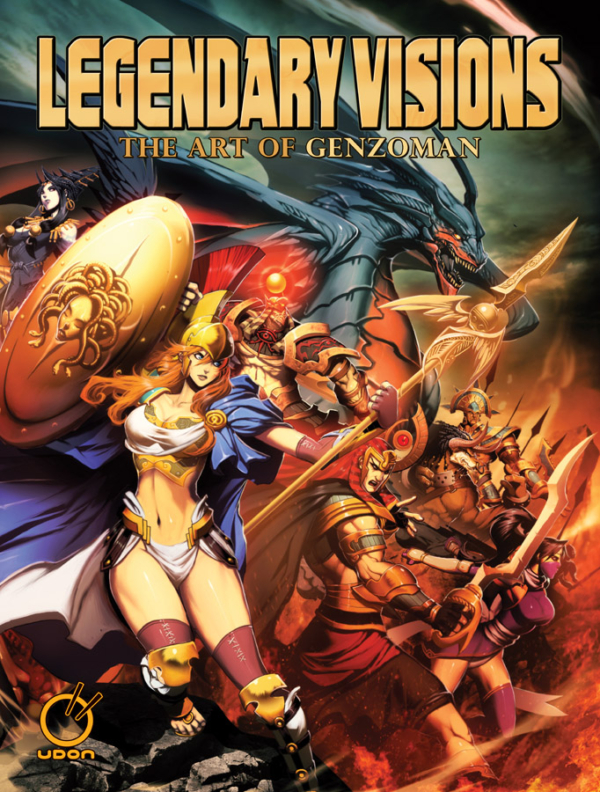 Legendary Vision –Artbook by Genzoman
 Circe –  Character from Greek myths – Homer, Odyssey. Fantasy by Genzoman.
 Lilith Thurblood– Digital Art by Genzoman (commissions)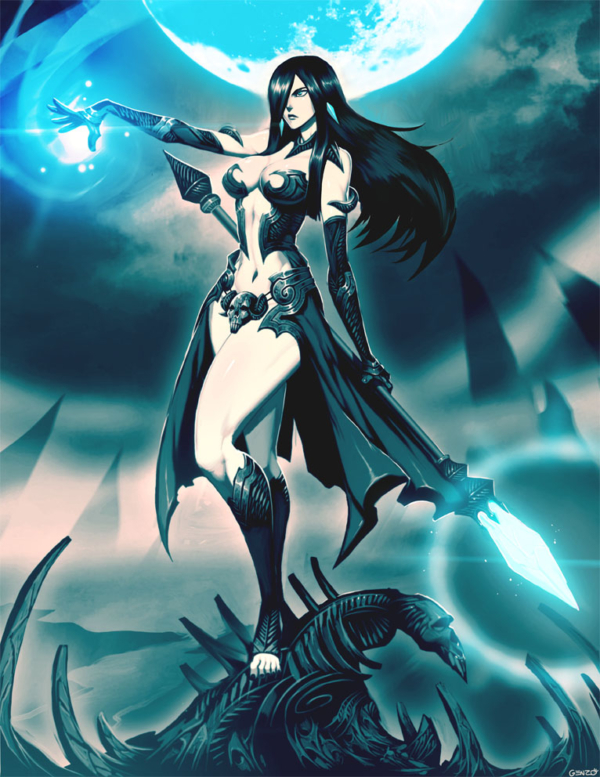 Norsgard-Dark Mage – Concept for the upcoming fantasy miniature game Norsgard based in a fantasy viking world.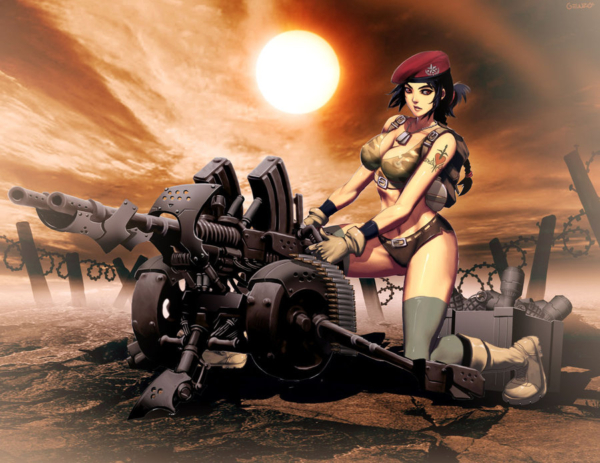 Cannon Girl- Digital art inspired from a figure of toy line.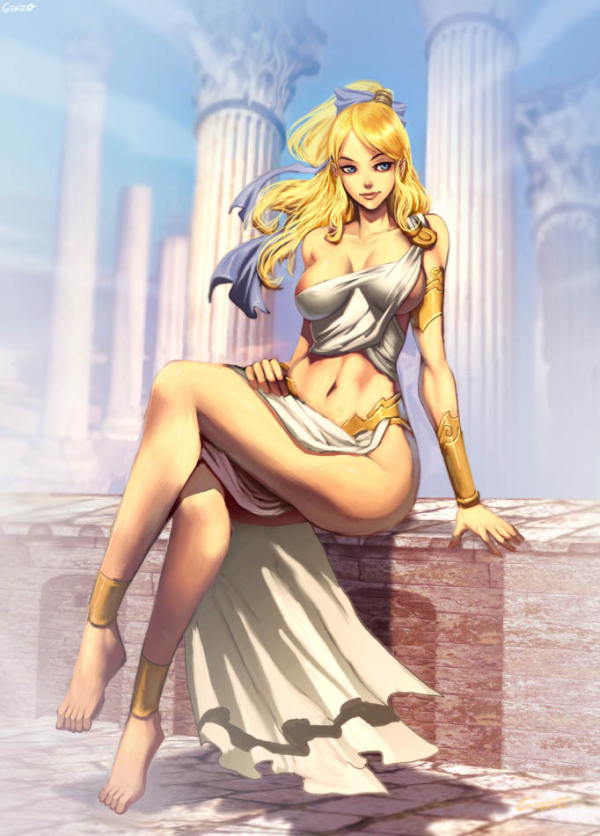 Helen of Troy – Helen of Troy is a legendary figure from ancient Greece. She was a woman of rare beauty that attracted many leading men of the time in the most dramatic love stories. This was the main reason for the war of ten years between the Greeks and Trojans, known as the Trojan War.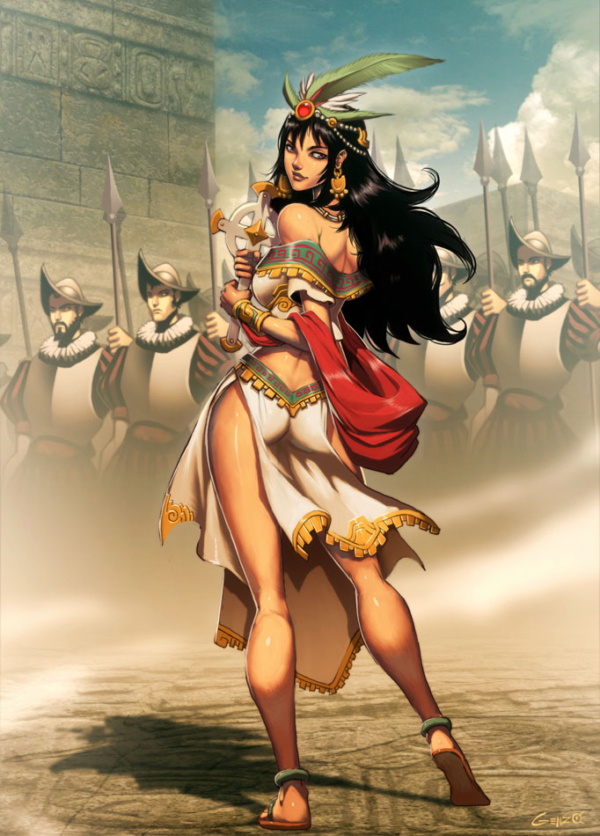 Malinche – La Malinche known as the Malin or Malintzin was born in 1496 in the border area of the Aztec Empire and the Maya of the Yucatan Peninsula. The historical figure of Marina (by her Christian name) was often confused with Aztec legends (such as  La Llorna, a woman who weeps for lost children). Her reputation was permanently modified by social and political changes, especially after the Mexican Revolution. Marina remains a controversial figure who alternates between right and wrong, victim and traitor or simply the mother of the new Mexican people.
 Angels – Fantasy by Genzoman (commissions).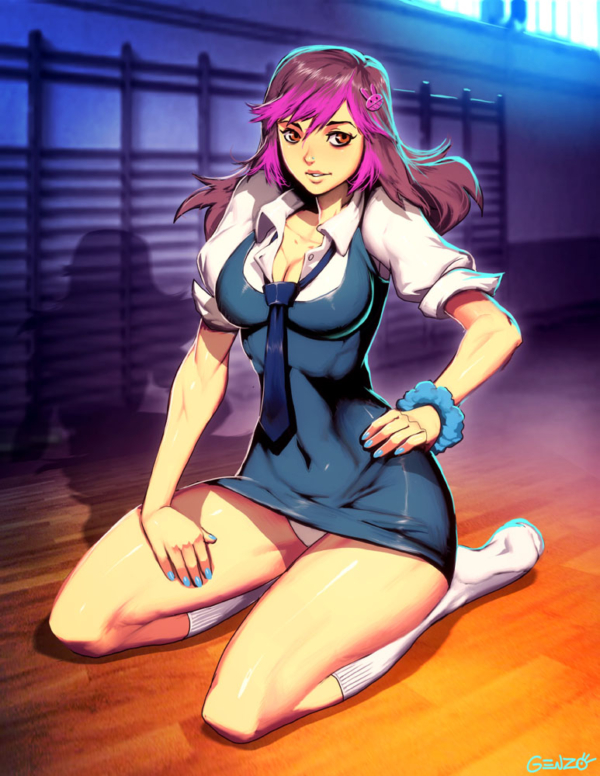 Cabralesa Barbara – Characters with a typical school girl dress ( at least the typical used in Chile).
Metroid – Characters from games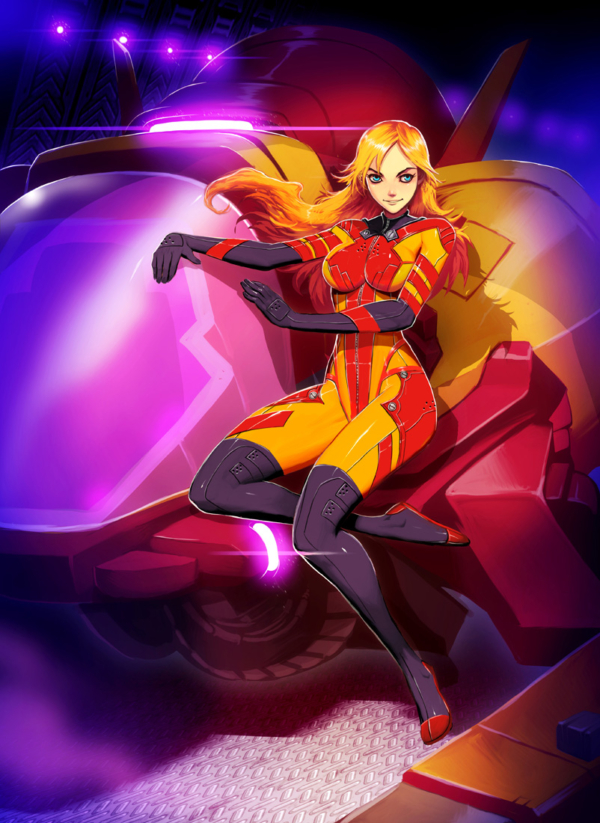 Redux Dark Matters – Dark Matters game for Dreamcast and IOS by ReduxGame.
Chaos Weapon – Fantasy by Genzoman
 Viva Mexico – Picture dedicated to people of Mexico for their Independence day.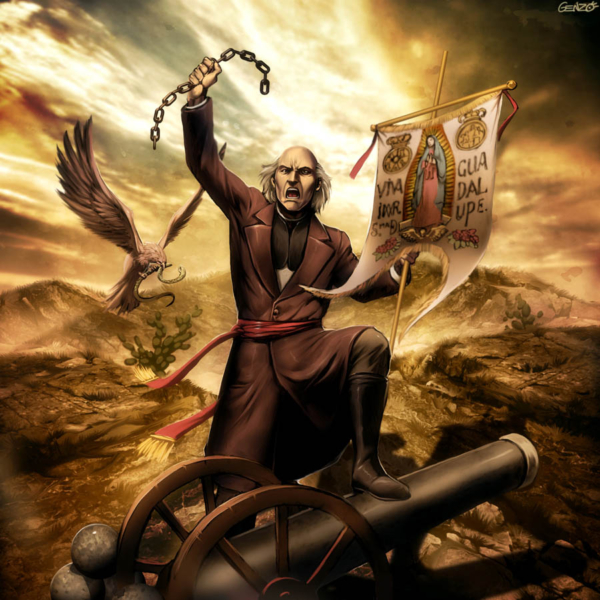 Miguel Hidalgo y Costilla – He is a Roman Catholic priest, who on September 16, 1810  he spoke the words: The Grito of Dolores ("Cry of Independence") in the small town of Dolores near Guanajuato in Mexico. These words marked the beginning of the Mexican War of Independence.  Since 1825, on 16th September is celebrates the Mexican Independence Day. Mexican people honor!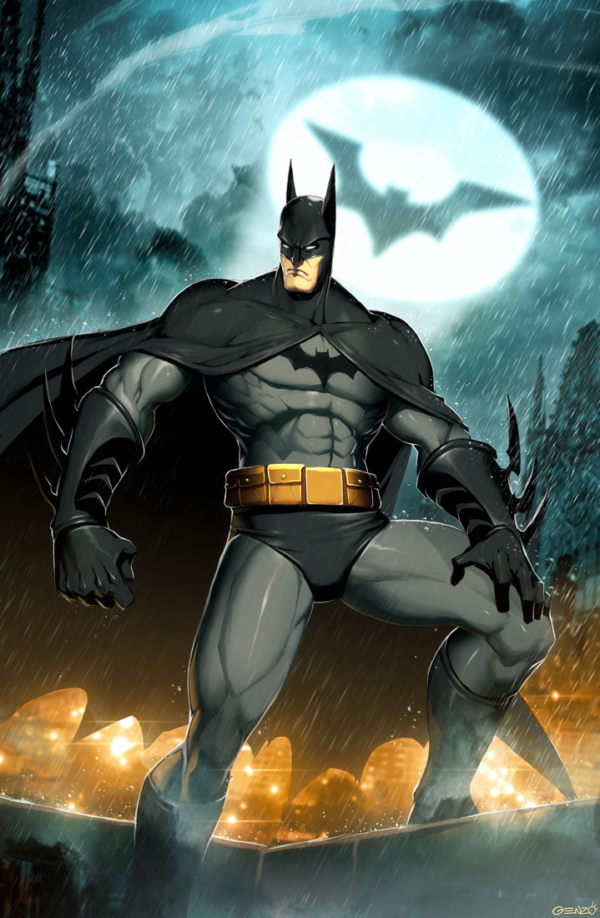 Batman – Artist's dedication to Chilean fan book of "Apocrifosof del caballero oscuro" (Dark Knight's Apocryphal). The inspired work after the Jim Aparo version – "Ten Nights of the Beast" (favorite story of Genzoman).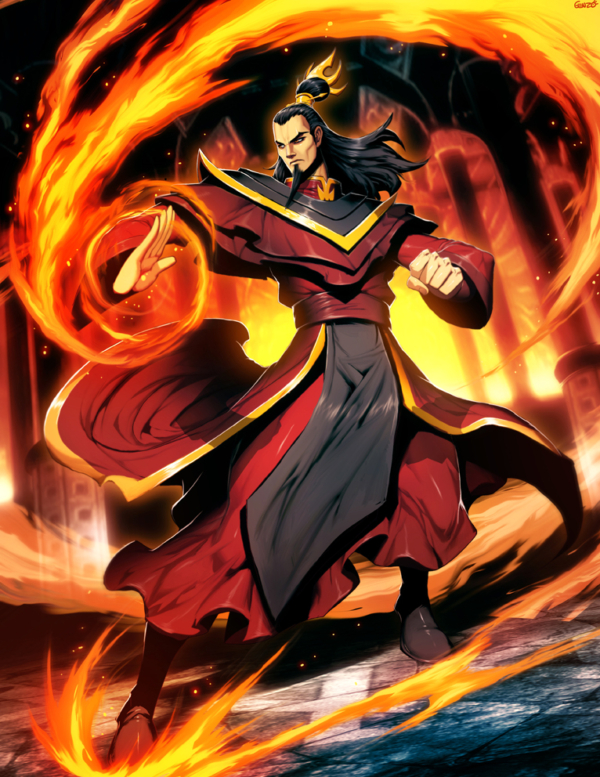 Avatar Ozai – The inspired painting after the character from Avatar The last Airbender called Fire Lord Ozai. Ozai was a firebending master and he was considered the strongest firebenders from the World of Avatar.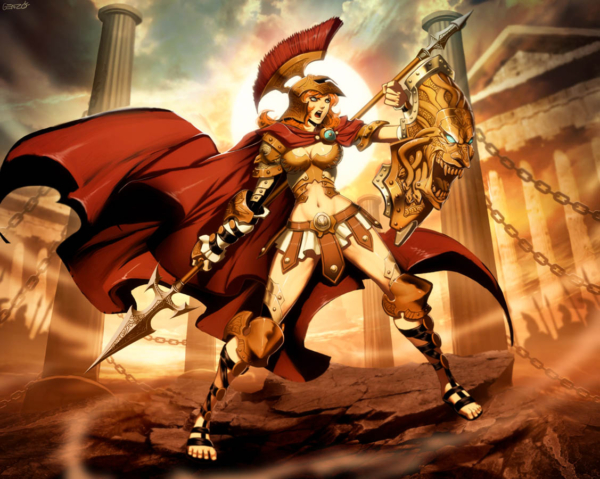 Castle Age – Alexandra, character in the game Castle Age Festival – Tower of Transcendence II.
UFS Soaring Dance – A game in the Universal Fighting System represents a battle between two adversaries. Painting is the fight between Amy and Xianghua, two characters who appear in the game Soulcalibur IV, set of Universal fighting system.
Cerberus or Kerberos, (Greek form: Κέρβερος, kerberos) in Greek and Roman mythology, is a multi-headed hound (usually three-headed) which guards the gates of The Underworld, to prevent those who have crossed the river Styx from ever escaping.  This is a painting done by Genzoman as cover for the metal band "Hound of Hades".
Eshu – Èṣù (other names include Exu, Eshu Eleggua, Esu Elegbara, Eshu Elegbara, Elegba, Legba, Papa Legba and Eleda) is both an orisha and one of the most well-known deities of the Yoruba mythology and its related New World traditions. He has a wide range of responsibilities: the protector of travelers, deity of roads, particularly crossroads, the deity with the power over fortune and misfortune, and the personification of death, a psychopomp. (From Wikipedia, the free encyclopedia)
Godzilla – This is an image made ​​for Udon, Legendary Pictures / Toho, as a promotion for the upcoming film Godzilla.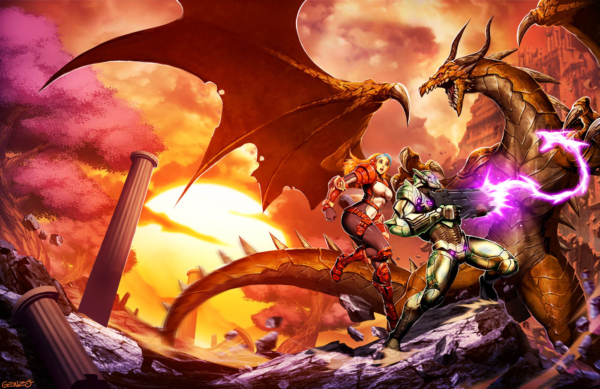 Gunlord – Here is a promotional image done by Genzoman, with some time ago for the MVS/dreamcast, game Gunlord.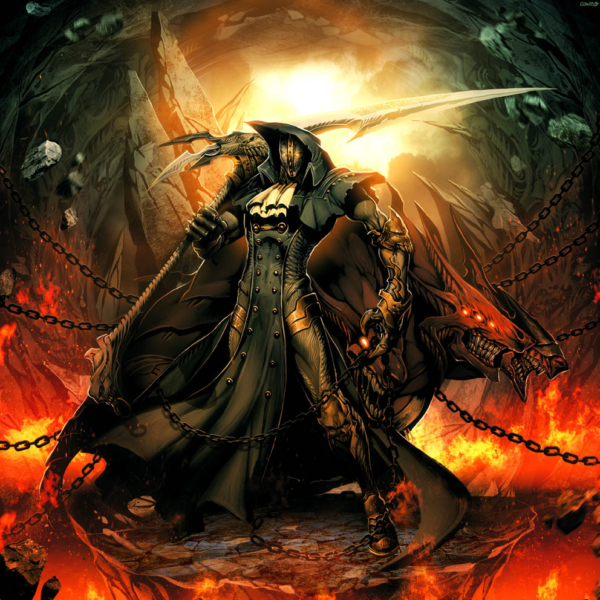 Iron Mask Black as Death – A image done as cover for IRON MASK, new album "Black As Death"
Kerion Cloud Riders – A cover done time ago, by author,  for the upcoming Kerion album: Cloud Riders !! Kerion is a french symphonic metal band.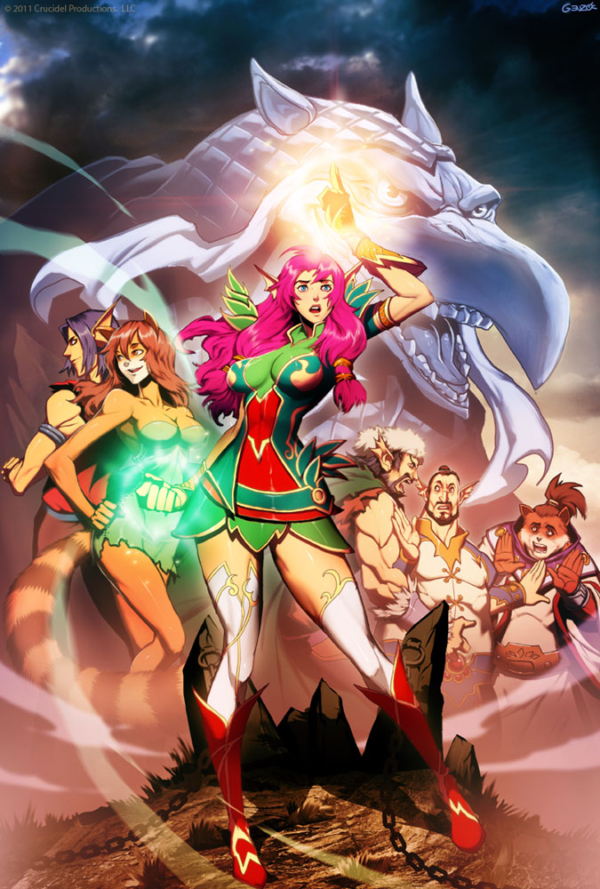 Knightingail cover –  Here is one variant of the covers for Knightingail.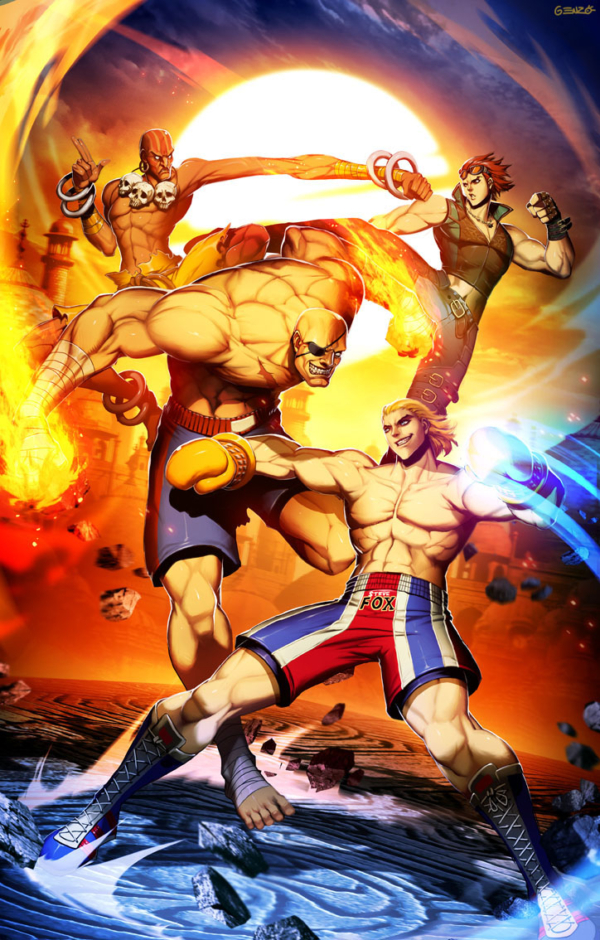 Street Fighter x Tekken-round_2 –  Steve and Hwoarang are favorite characters on Tekken. This was done the last year as part of the material included in the premium edition of Street Fighter X Tekken.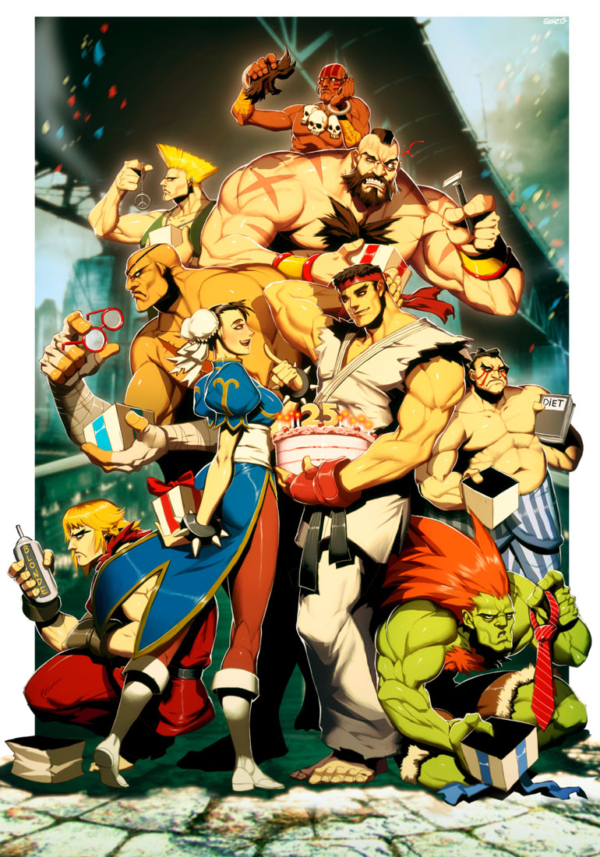 Street Fighter 25th Anniversary tribute – Here, another picture from the game Street Fighters .
Oberon – (also spelled Auberon) is a fairy king of the fairies in medieval and Renaissance literature. He is best known as a character in William Shakespeare's play, A Midsummer Night's Dream, in which he is Consort to Titania, Queen of the Fairies.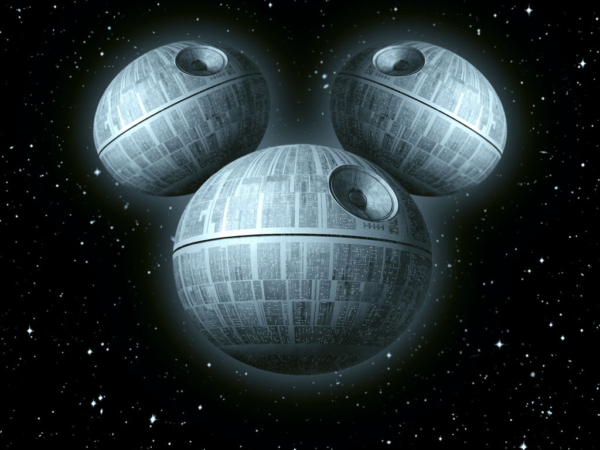 The New Death Star – Genzoman's funny reaction to a new edition of Disney  Star Wars movie planned for 2015.