Stanlay Lau aka Artgerm was born and raised in HongKong. He is a complex artist who approaches many genres of digital art: Illustration, Concept Art and Design.
Artgerm is director and co-founder of "Imaginary Friends Studios" – a highly appreciated digital art world studio that produces high quality artwork for clients firsthand as: DC Comics, Marvel Comics, Capcom, SquareEnix and other entertainment titans and computer games. Currently, the studio includes 30 artists and has two offices in Singapore and Jakarta. Stanley's art, as well as style created in "Imaginary Friends Studios" is guided by the principles of "by-artists-for-artists" and unique "East meet West". This mix of styles is combined by Stanlay Lau, in a perfect aesthetic sense and visual image fluidity. Projects and Artgerm brand characters include topics like: Batman Dark Knight, DOTA (Defense of the Ancients), World of Warcraft, Star Wars Galaxies, Street Fighter, Front Mission, Planetside and more.
In my opinion, the strengths of this artist are: respecting proportions, applying a translucent chromatic and draw the contours refinement.
His art inspires and attracts a growing number of young artists and fans from around the world – collective art galleries pages (see IFS) is visited by over 100 million times. Recently, Stanlay was contracted by Capcom to design the characters for Street Fighter III Third Strike Online Edition.
You can see here some of his most beautiful works selected by me. Feel free to make comments or give a "Like" for images that you liked most.
See also, the new article from: https://magicartworld.com/art-characters-by-stanley-lau-aka-artgerm/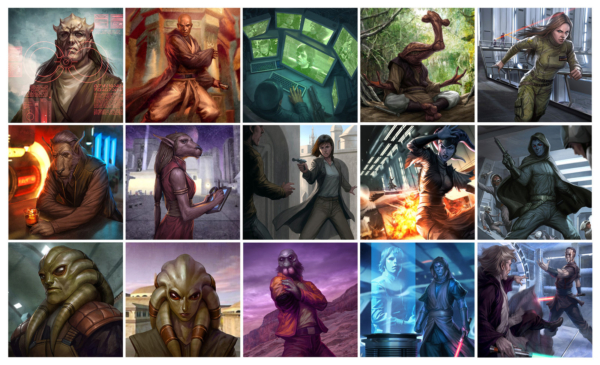 Star Wars Galaxies TCG – Card Art made ​​by Artgerm for the game Star Wars Galaxies Trading Card. Copyright of Lucasarts Entertainment and Sony Online Entertainment.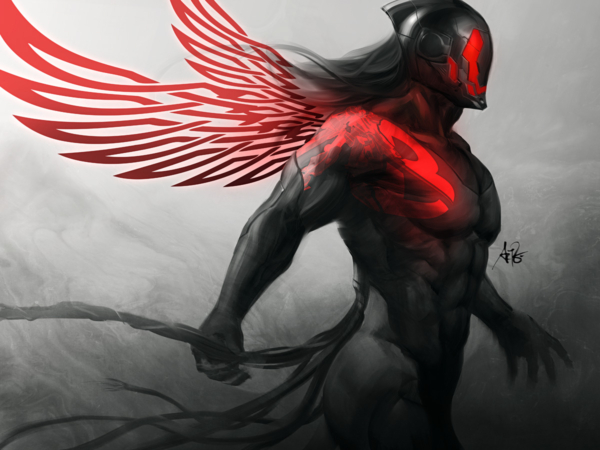 Like a boss –A mini collab with Bosslogic's Facebook: [link]
Pepper Robot II –  A sexy girl in an interesting vehicle painted by Artgerm. The image is also a cover for one of "Advanced Photoshop Magazine".
New Batgirl 12 – by Stanlay Lau, aka Artgerm.
Emma Frost- by Artgerm.   Emma Grace Frost is a fictional character who appears in comic books published by Marvel Comics. The character first appeared in Uncanny X-Men #129 (January 1980), and was created by writer Chris Claremont and artist/co-writer John Byrne.
Pepper Groove – by Stanley Lau, aka Artgerm – The cover of Pepper Project artbook.
Loark Fairy- Awesome artwork! A character done with while ago for an online RPG called Loark. She is a fairy, who controls insects with her flute.
Pepper Grayscale II – Great work by Artgerm.
English Archer – Wonderful scene of Artgerm. Character made for an online game called Caslot. The historical costume is designed by artist 'Wraithdt'.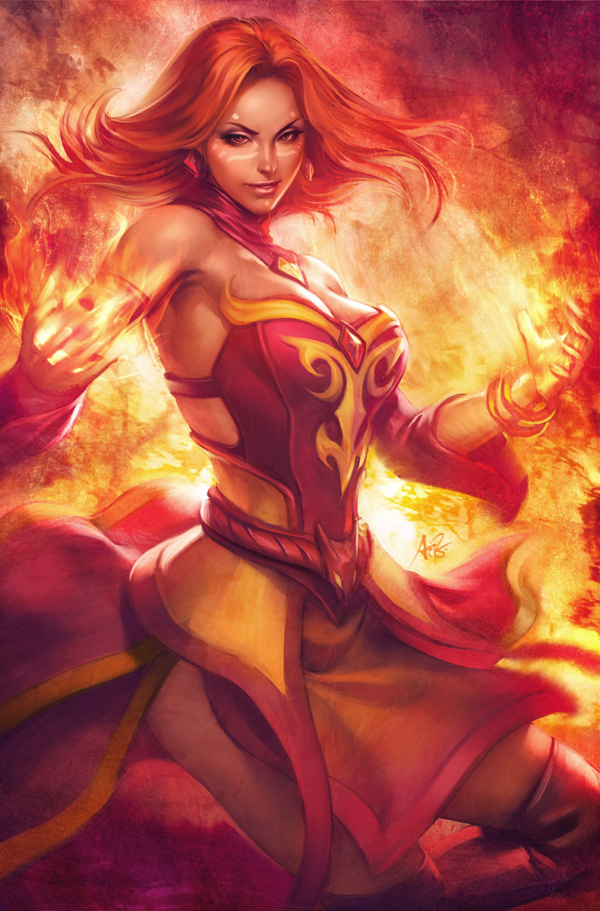 Lina -DotA2. Here is the last character of the four, entitled DotA, created by Stanley Lau, aka Artgerm. The four feminine characters from DotA2 express: the first cold, hot second, third dark and bright DotA2 babes fourth.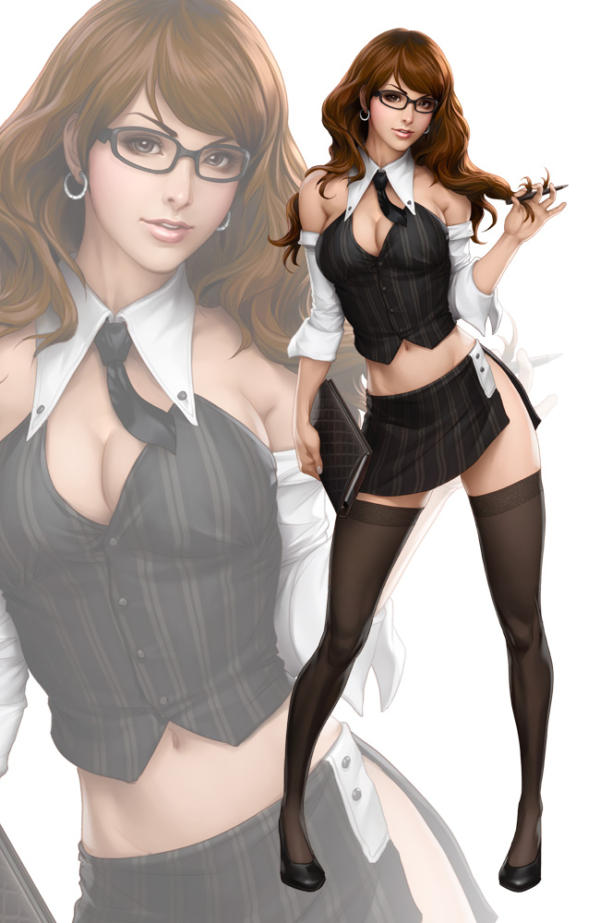 Office Lady I – A sexy office lady done for an online simulation game for the Taiwan market. For her brief outfit, I think she will not receive any complaint from anyone.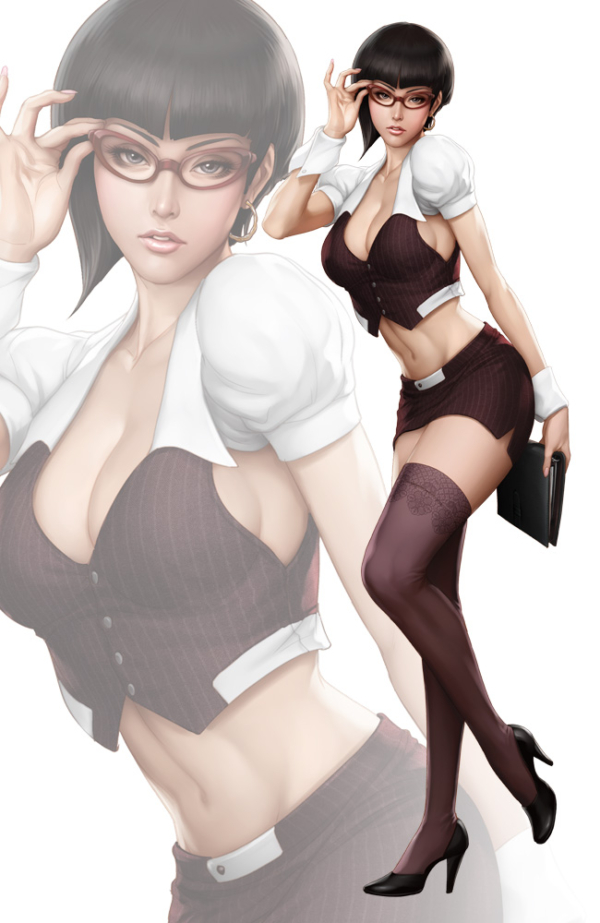 Office Lady II – Another sexy office lady by Artgerm.
Pepper Smile – This drawing is part of a project of 'Artgerm' called "The Pepper Project". In this project are invited all the artists who wish to create their work on the theme Pepper.
Ms Marvel – A true piece of resistance created by Artgerm. Very good work! Beautiful colours!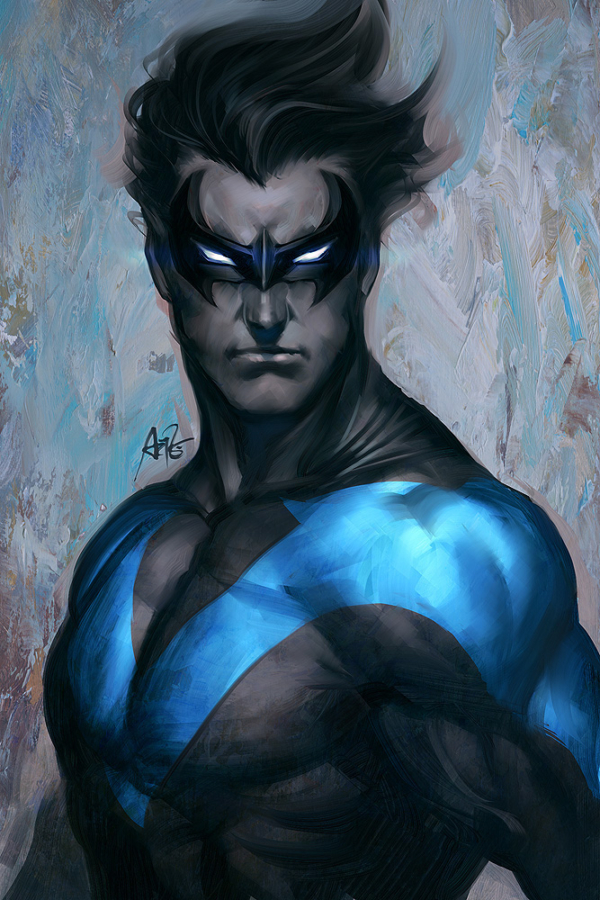 Quick Nightwing – A gift for his sister from Artgerm.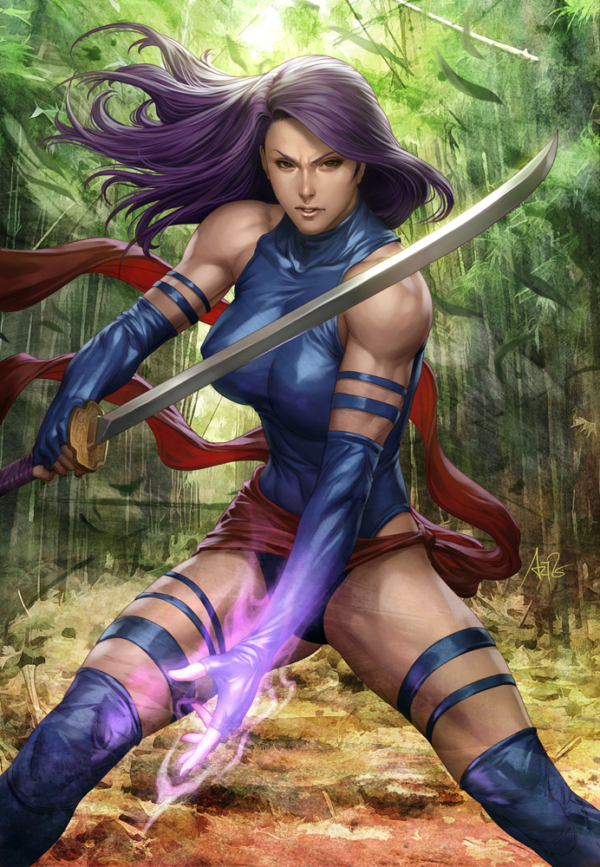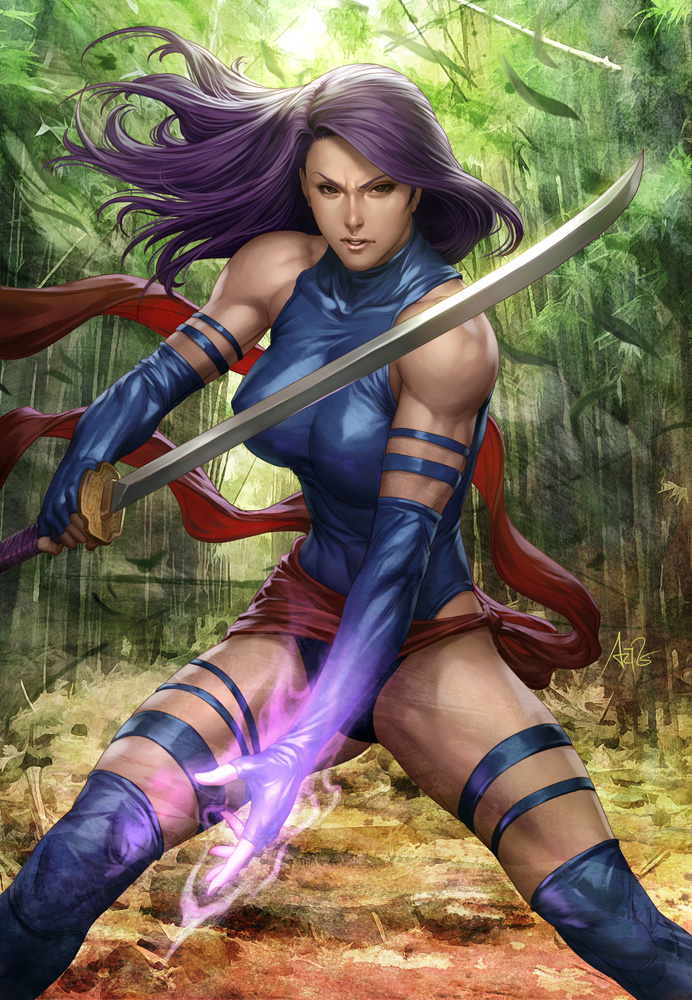 Psylocke by Artgerm – Psylocke (Elizabeth "Betsy" Braddock) is a well known character in comic books published by Marvel Comics. Artgerm create this artwork for public enjoyment and for use as a painting demonstration in discussions with its members.
New Birds of Prey 0 – Amazing cover by Artgerm;  Black Canary and Batgirl also.