The project is a promotional campaign for Schusev State Museum of Architecture. Advertising agency is Saatchi & Saatchi Russia. The main objective of the campaign is to increase the number of visitors Muscovite's and abroad, for its collection of historic architecture that belongs to the cultural heritage of Russia.
The project is exceptional contribution made ​​by several authors and is based on pictorial representation of three iconic landmarks of the city Moscow: St. Basil's Cathedral on Red Square and Postnic, the main building of Lomonosov Moscow State University and Bolshoi Theatre.
For more information about the project and its authors visits: Behance gallery.
Follow the below images from this project. Feel free to comment your impressions.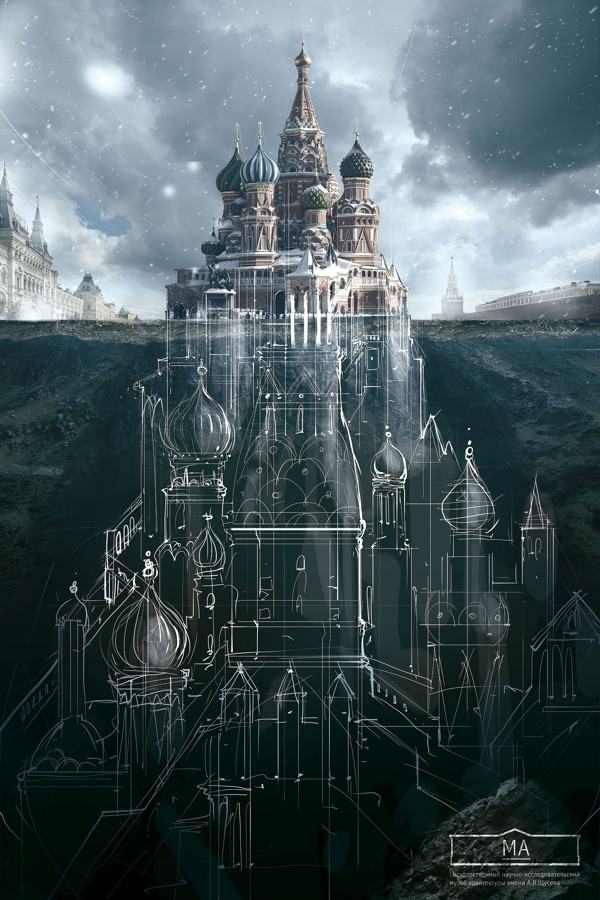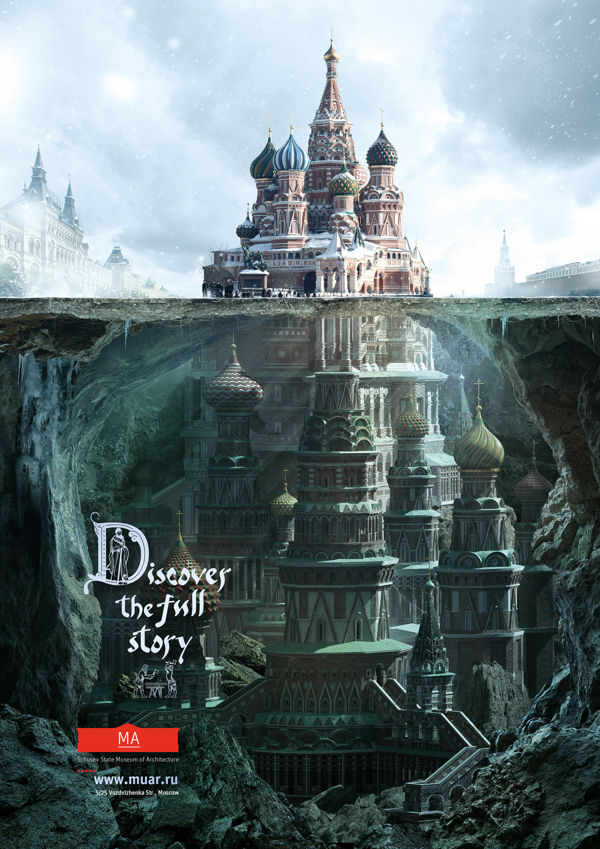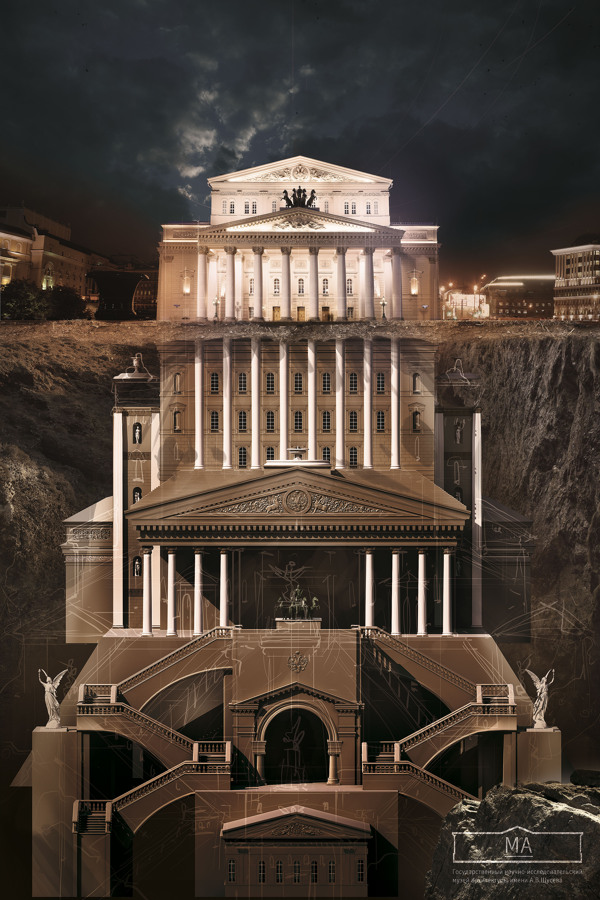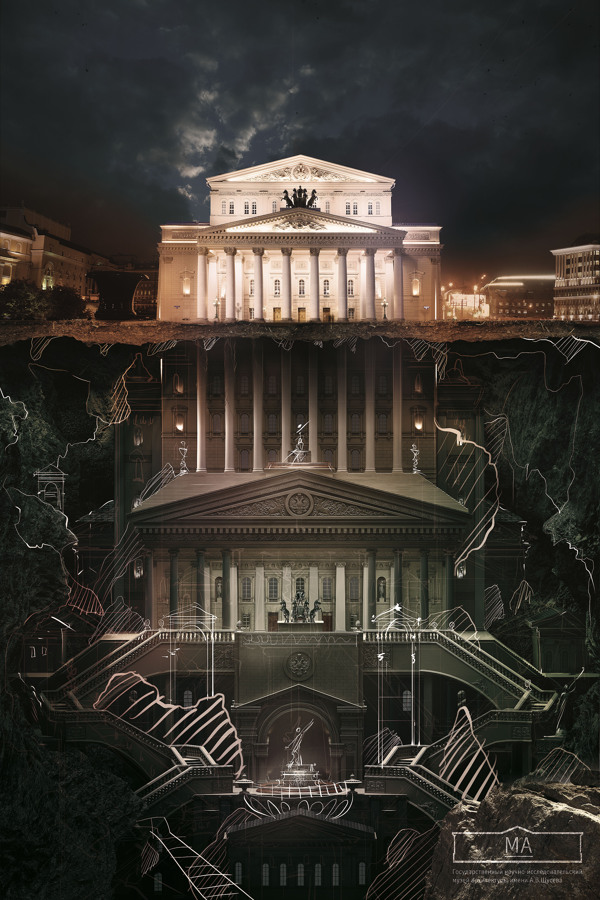 Agency:
Saatchi&Saatchi Russia
Creative Director: Stuart Robinson
Account team: Khichtchenko Elena
Creative team:
Art-director: Polonski Yuri
Copywriter: Demakov Anton, Irina Gorshkova
Typography team: Sergey Sidorov, Anastasia Vedernikova
Designers team: Mark Ignatiev, Vitaly Mashinsky
PR team: Kristina Vorobieva, Yana Brekotkina
Agency producer: Ekaterina Pastukh
Production:
Carioca Studio