Antoni Tudisco is a German artist who was born and raised in Hamburg, Germany.  His mother is Filipino and his father is Italian. The artist is 20 years old and is focused on the areas of Digital Art, Illustration and Graphic Design. He began to sketch designs very early,  since elementary school during school hours. His interest in graphic arts came when he was 13 years old when on his MySpace account he tried to build with HTML/CSS the coolest profile among his friends. At that time, with the help of tutorials, he learned to create websites and edit photos. For editing he used programs like PhotoFiltre (a freeware) and Gimp. At age 16, Antoni has created a clothing line called 'Manila Apparel'. Then he sold T-shirts with inspirational designs typical Filipino.
Antoni has inspired in his art from his own life. A strong influence he had on cartoons of the 90` series like Ninja Turtles, Power Rangers and VoltesV. Also like any young artist, Antoni has several veteran artists that he admires. Mention here Onur Senturk, Shepard Fairey and Brian Donnelly. All these sources of inspiration make a contribution for  Antoni to develop his own style in art illustration and graphic design.
Although young, the artist manages to have contracts with some of the biggest clients such as MTV and Kellogs. He made many projects for different agencies and companies. Most of its contracts come from Asia.
You can learn more about Antoni Tudisco from artist`s interview on Abduzeedo site. Complete portfolio of talented artist can be seen on his website –Antoni Tudisco and sites Behance, Facebook and Vimeo.
Some of his works of Graphic Design can be seen in the images below:
PROJECT-KILL ART // TRUST DESIGN 2.0
Gangnam Style
Dead Astronauts
Kill Stalin
Star  Wars
Drive Dead
Kill Stalin again
Gangnam Style
 Gangnam Style
Dead Astronauts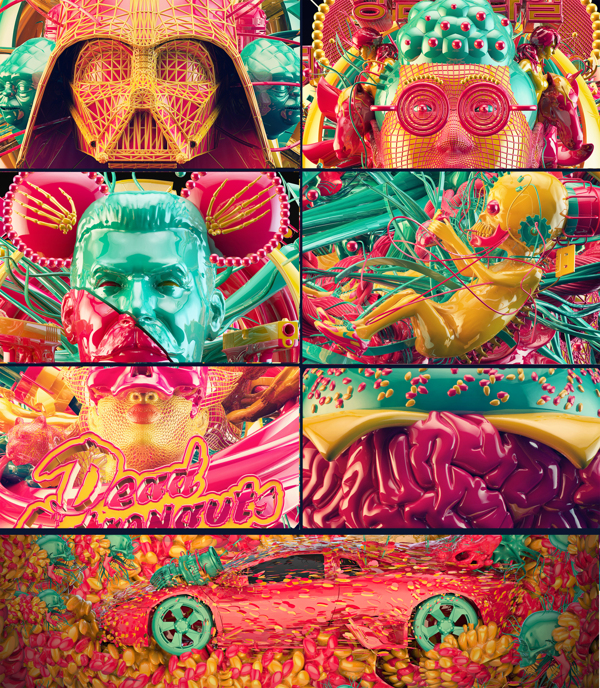 All in one picture-Project-Kill Art
Kill Stalin (zoom)