Vadim Voitekhovitch or (Voitv) is a talented artist from Germany focused on Sci-Fi art. His traditional art in Steampunk style is represented by a gallery of flying ships and terrestrial vehicles. His paintings are presented in the form of landscapes and scenery.
Location:
Germany
Fields: 
Traditional Art, Sci-Fi Art, Conceptual Art,  Illustration, Photography,
Freelance artist
Web reference:
Deviant Art
Magic Art World shows here some selection of his Sci-fi Art. If you liked this article, feel free to comment or to appreciate with a "Like" or "Share".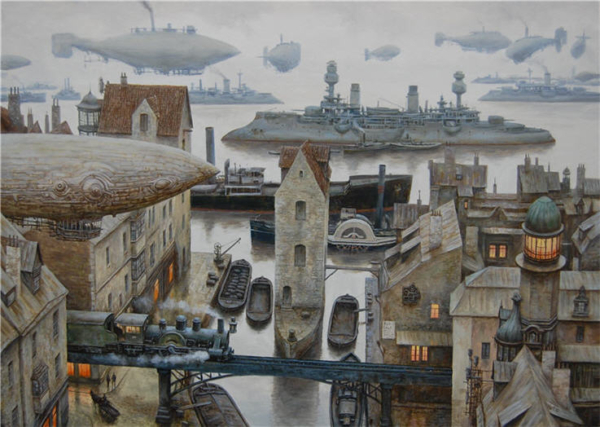 Waiting for  currier by voitv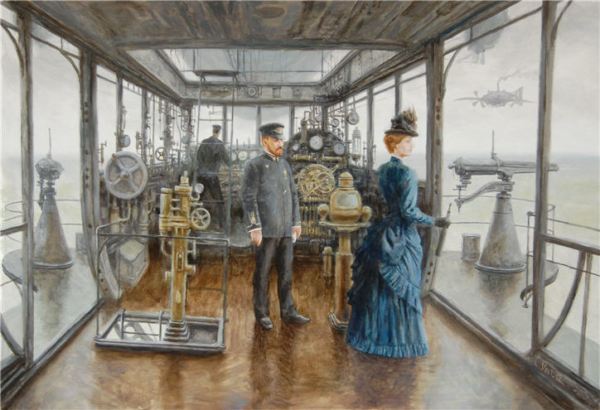 Walk in the Sky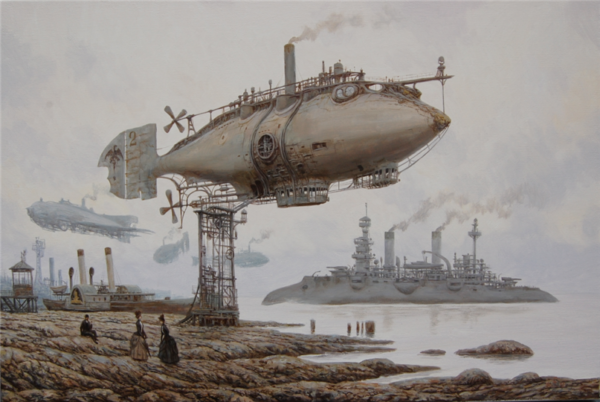 Postal dragon
Fleet at sea by voitv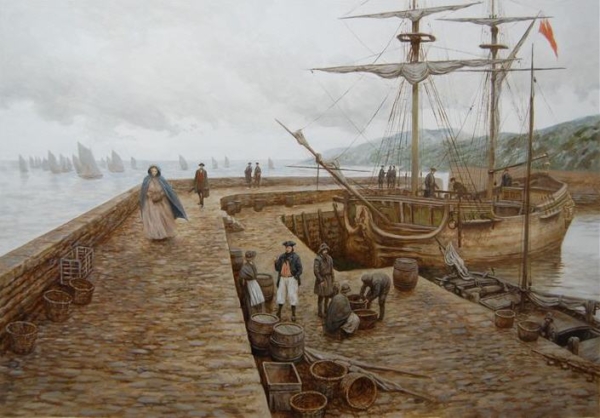 Harbour in cornwall by voitv
Heavenly guardian by voitv
Heavenly nest by voitv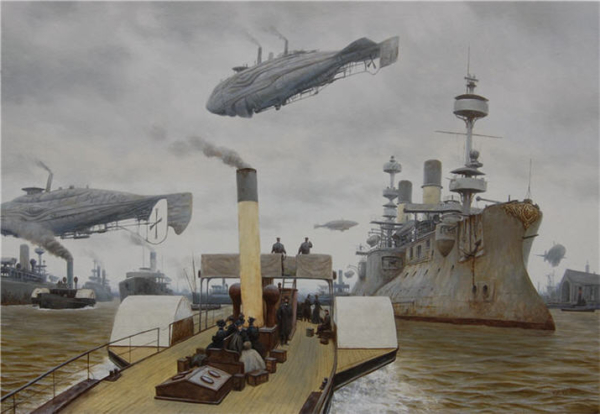 In a distant country by voitv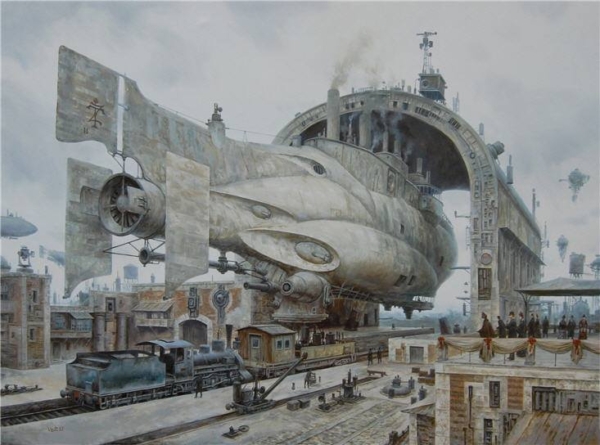 Leviathan by voitv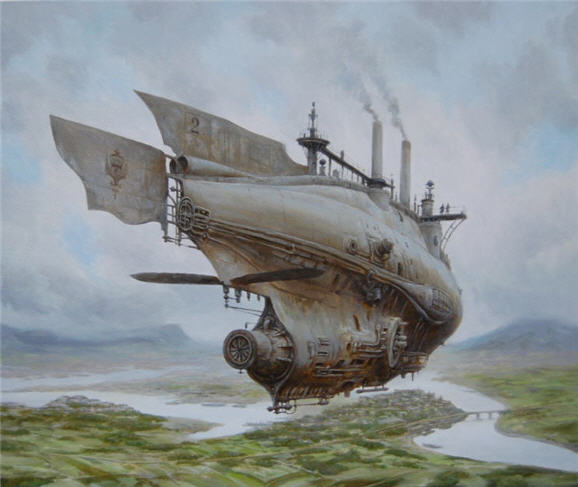 Look beyond the horizon 2 by voitv.
Observer by voitv
Old Harbor by voitv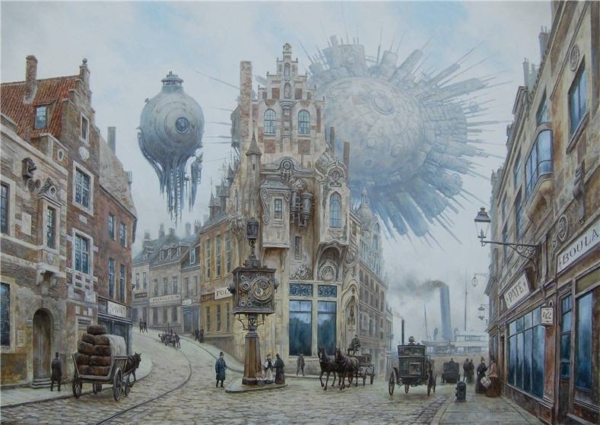 Steel Moon by voitv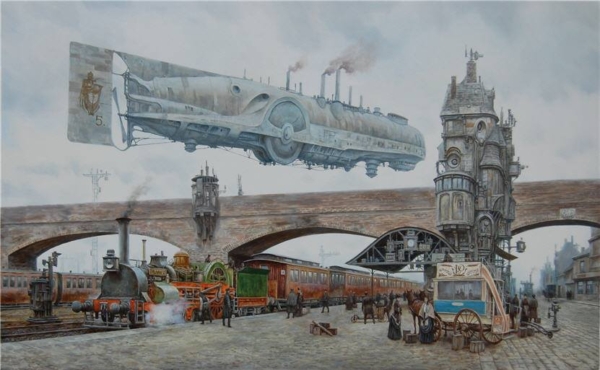 The road to Babylon by voitv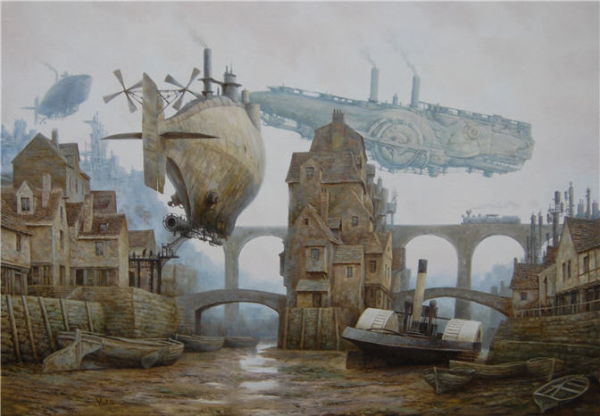 Tide by voitv